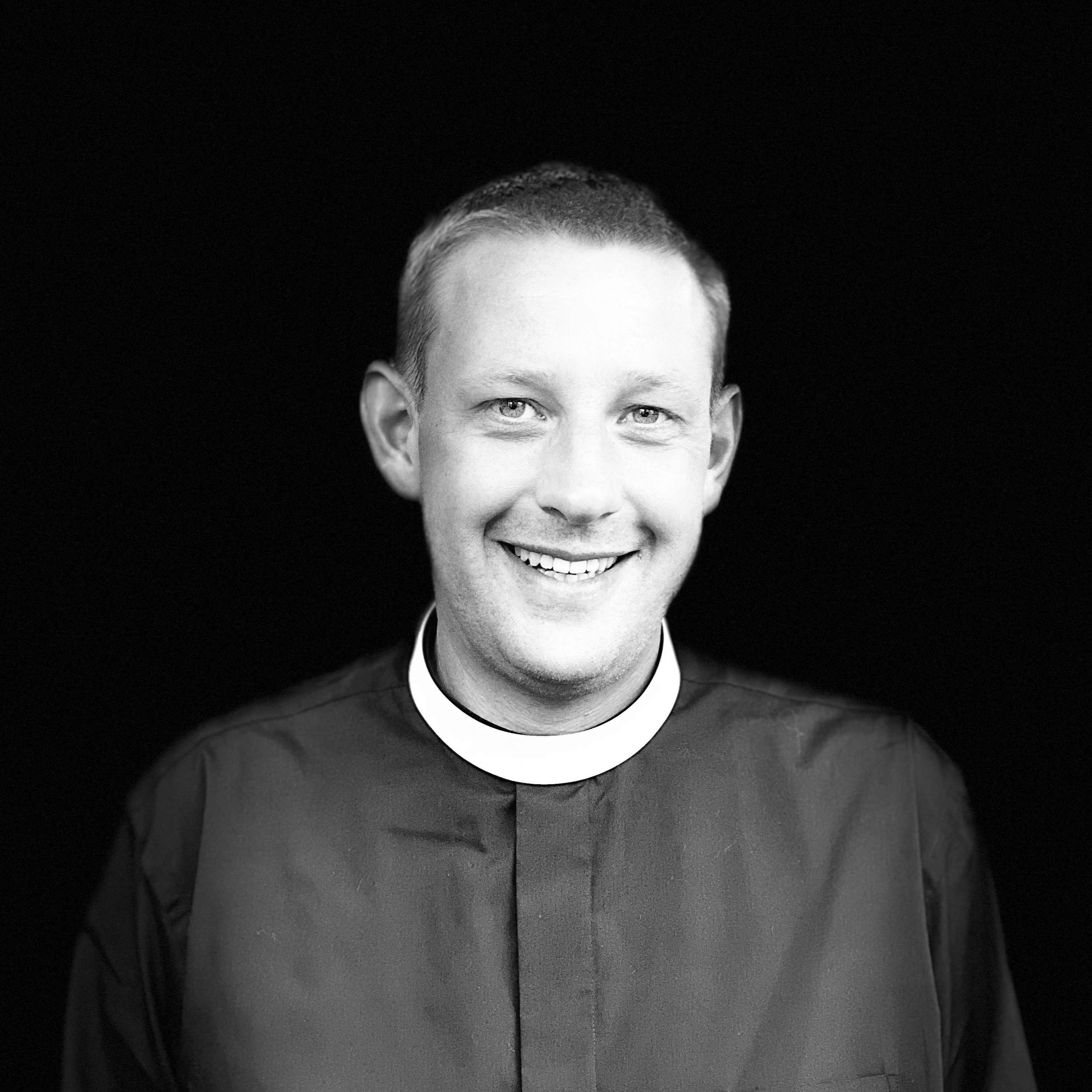 My name is Paul Bennett and I have been selected to be the new pastor at All Saints' Episcopal Church. I can't wait to meet everyone in person, but for now,  I thought I would give everyone a quick introduction.
I graduated from Virginia Theological Seminary in May. Before seminary, I served the West Virginia Department of Agricultural as a Regulatory Officer for thirteen years. My wife, Sarah, is an elementary school teacher. She and I have two children, Andrew (5) and Elizabeth (2) and I have an adult son, Gavin (22).
While I can't tell you what kind of Pastor I am or will become, at this point, I can tell you a little bit about the passions I uncovered while in seminary. I believe that creativity is part of God's movement in our lives. Whether it is singing in the choir, playing the organ, baking goodies for coffee hour, painting a portrait, or crafting with your friends at church camp, I believe that creativity is central to our spirituality. In my second year, I worked with a fellow classmate to get trained as a Naloxone trainer and developed a curriculum to train clergy on the use of Naloxone as a way to help educate clergy about opioid use. And lastly, I really love church. I LOVE worship! I can't wait to be in the church with Justin playing and all of us worshiping in person, but I also want to make sure we do that in the safest way possible. So, I ask that we be patient as we discover the ways that we can ensure safe, responsible, and Holy worship together.
I also would like to take the opportunity to thank everyone that has been working so faithfully to continue streaming services; it is very inspiring, thank you!
And if you are reading this and are not participating with the on-line presence of All Saints', whether it is because you don't have internet access or simply don't like online church, please reach out to a vestry member and we will work to find a way for us to connect.
I am looking forward to meeting you all soon. Until then, you will be in my prayers.
Your brother in Christ,
The Rev. Paul Bennett